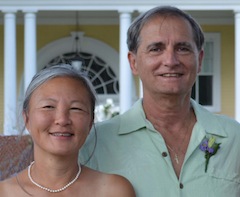 Our mission is to help our family of patients elevate their physical, emotional and spiritual balance of health to its greatest potential through the application of chiropractic techniques and other natural means. We encourage our patients to share with others their experiences in this most important and enjoyable mission.
"The doctor of the future will give no medicine, but will interest his patients in the care of the human frame, in diet and in the cause and prevention of disease". - Thomas Edison
Meet the doctors of the future, the husband and wife team at Wilcox Chiropractic, Drs. Gina Kim and Rick Wilcox, D.C.
Chiropractic
Cellular Regeneration Technique
Nutrition and Supplements
Cold / Low Laser Infrared Therapy
Learn More